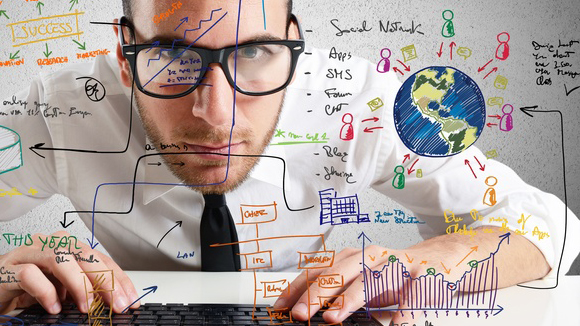 Established work processes are commonplace in any work environment. Adapting these work processes to new operational structures is very often difficult and tedious. IT-supported procedures support and guide employees in the implementation of new specifications. Unfortunately, such individual software solutions are usually expensive and time-consuming to implement.
Therefore we have made it our business to realize individual software solutions for our customers at acceptable fixed prices. Thus it is possible for you to use a software solution that offers a 99.9% benefit for you.
We program on the most modern platforms. The spectrum ranges from highly complex Microsoft SQL database systems based on server farms of different providers to desktop applications and interface programming. State-of-the-art programming languages such as C# or .NET are used, just to name a few. The application environments range from Windows based programs to complex web applications on the intranet or internet.Nicht nur die Funktionen einer Softwarelösung sind entscheidend.
The design of the 'GUI' (Graphical User Interface) is a very essential part of a program. The GUI establishes the direct connection between functions and users. Due to the long experience of our GUI – designers, we are able to develop user-friendly and clear user interfaces for our software solutions.
Of course, we also provide service and support for all software products. From workshops for the training of your employees to system maintenance in real operation, we are there for you. A telephone hotline during our business hours is available for you to reach at any time at local rates and without annoying waiting queues. Please feel free to contact us, we will be glad to help you with the realization of your projects.