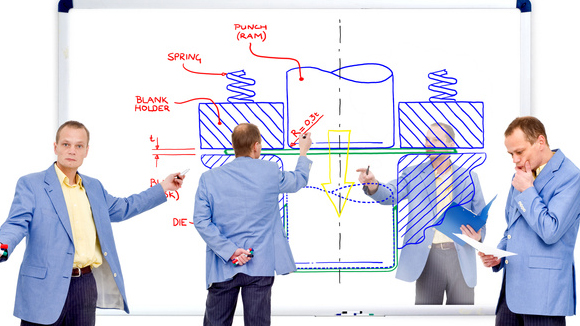 Functional location, what does this actually mean?
The 'Functional Location' structure under SAP/R3 is an asset-related digital tree structure. With the 'functional location' structure it is possible to store relevant plant and machine parts with cost centers and other parameters and to integrate them into the overall concept of your SAP world. The mapped plant and machine parts are integrated in the production direction and thus provide an optimal basis for structured document management under SAP/R3.
Documents and the 'functional location' have a central connection
Assigning drawing documents to a 'functional location' can only be achieved by increasing personnel commitment. We can provide exactly this kind of personnel. Our staff is specialized in assigning documents to a 'functional location' under SAP/R3. This is made possible by a specially developed procedure using high-tech software programs. Thus, we are also able to use and link other information under SAP at the same time. Documents required for spare part orders can be stored directly with the spare part number and thus form the basis for the digital ordering process under SAP/R3. If the link from the 'functional location' to technical documents is available, the documents are stored and managed in the production structure according to plants and machines in the direction of production.
Since we have already successfully applied this process for several major customers, we have a great deal of experience in this area. Please contact us, we will be happy to consult you.
Upon request, we can also provide you with customer references and contacts in this field.
Your Entracon Team