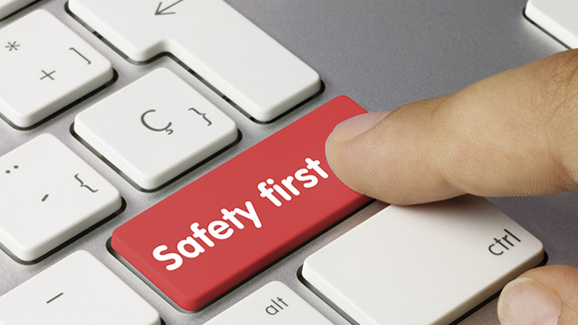 For more than 7 years we have been creating CE documentation according to the Machinery Directive 2006/42/EC for our customers in Germany and Europe. The creation of CE compliant documentation is of central importance for the safety of man and machine in your company. This is because machines may only be put into operation if all regulations and directives have been complied with and the declaration of conformity has been completed. In the case of new equipment, this is usually not a problem, as the manufacturer is obligated to provide the necessary documentation. However, for existing plants in operation, other rules and regulations apply. We advise our customers and work with them to create a concept for safe assessment of your machinery and equipment that complies with the regulations.
New Machinery Directive – what does it change for you? (Overview of the most important changes)
One of the most important changes concerns the previous hazard analyses. These are now replaced by the so-called risk assessment. What does this mean exactly?
Risk assessment as the basis for design:
Determination of the necessary safety and health requirements.
Hazards are thus identified and eliminated in advance.
Consequences for Installers and Operators
Obligation to verify the completeness of the necessary documents
All life cycles of a machine must be considered in the future:
Assembly
Setup operation
Regular operation
Maintenance
The Repair
Decommissioning
Disassembly
Disposal
In addition to the life cycles of a machine, the areas of application for CE documentation have also been revised or expanded. The following areas must have CE compliant documentation according to the Machinery Directive 2006/42/EC.
Machines
Machinery equipment
Replaceable equipment
Individually marketed
safety components for machines
Load handling devices
chains, ropes, belts
detachable cardan shafts
incomplete machines
In order to provide our customers with a transparent and target-oriented working method, we have developed a guideline based on applicable engineering practices. Here is a short overview:
Step 1: (Screening / actual state analysis)
Review of the necessary documentation. All documents related to a plant / machine must be checked. Employee interviews are essential for actual state analyses, since knowledge carriers can leave the company and are subsequently no longer available as an important source of information.
The following technical documents are fundamentally relevant for a correct analysis:
Technical drawings
Maintenance plans
Operating instructions
Structural calculations
[…]
Step 2: (Check for completeness)
If all the necessary documents are available and their content has been checked, the actual CE documentation can commence. If not all the necessary documents are available or those present are insufficient, the next steps must be clarified with the customer. If necessary, a CAD as-is survey, data collection or estimations and interviews with employees can be a productive procedure.
RISK ASSESSMENT AND RISK ANALYSIS
Step 3: Determine the limits of the machine
The actual risk assessment begins with the definition of the limits of the machine, taking into account all the life phases of the service life of a machine. DIN EN ISO 14121-1 specifies the limits to be defined as follows:
Determine limits of use
Determine spatial limits
Determine temporal limits
define other limits such as environmental limits, limits due to a required degree of cleanliness or due to properties of the material to be processed
Step 4: Identify hazards, hazardous situations and hazardous events
Systematically identify all reasonably foreseeable hazards, hazardous situations and hazardous events in all phases of the machine's life.
Regular operation
Unsafe operation (fault)
Maintenance phases
Repair phases
Recommissioning / start-up
Step 5: Assessing risks
Risks can be assessed after determining the risk elements according to DIN EN ISO 14121-1. E.g.: How long do you have to stay in the hazardous area? How often do you have to enter the hazardous area? […]
Step 6: Evaluate and mitigate risks
Each assessed risk must be checked to determine whether it needs to be reduced. Currently, this assessment is carried out according to a standardized procedure, 'SIL' (Safety Integrity Level) with so-called performance levels. It is important that all operating conditions are taken into account. The potential hazards must be eliminated or the risks reduced, as far as is practicable.
Step 7: Creation of a catalog of measures according to TOP.
Technical measures:
Enclosure of pinch points, light barriers on moving machine parts, encapsulation of a noise source ….
Organizational measures:
Separation of footpaths and forklift travel paths in the production area, visual inspection of power tools before each use, restriction of working hours for work with high physical stress, screen breaks …
Personal measures:
Occupational medical check-ups, use of personal protective equipment, safety trainings …
Steps 3 – 7 may have to be repeated until the risk can be reduced or minimized.
We would be more than happy if you would make use of our know-how in this area in the future. We would be happy to advise you, plan the necessary steps with you and also implement them as required. Let us make you a free quote.
Your Entracon Team